Superman Man of Steel Trailer
See Henry Cavill Fly as Superman in the Man of Steel Teaser!
If you didn't know you were watching the teaser for the new Superman movie, you probably wouldn't figure it out until the very end of the trailer for Man of Steel. That's because the first preview of the movie doesn't exactly look like a superhero movie: we see a lot of laundry flapping in the breeze and a scruffy Clark Kent (Henry Cavill) doing work aboard a fishing boat. We hear the voice of Kevin Costner (Clark's adoptive father) saying that he's going to "change the world." It almost seems like an indie movie until the big payoff at the end: we see Superman fly!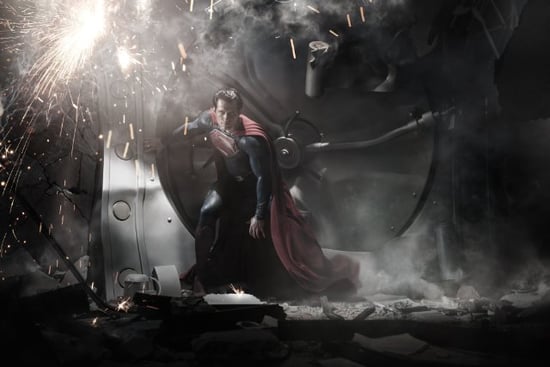 Suffice it to say, I'm going to need to see a lot more footage from this movie before making a decision about how I feel about it, but this teaser is encouraging. It looks like director Zack Snyder is steering away from the cartoonish comic book movies of the past and closer to darker, grittier takes like Batman Begins. The film doesn't hit theaters until Summer 2013, so there's plenty of time to watch the teaser again and again when you
.
Photo courtesy of Warner Bros.