Survivor Returns Tonight
What's Your Favorite Reality Competition Show?
Season 21 of Survivor premieres tonight, bringing along a new array of cast members in Nicaragua. To keep viewers coming back on the show's new night, the producers have added a new twist: the tribes will be divided between older castaways and younger ones.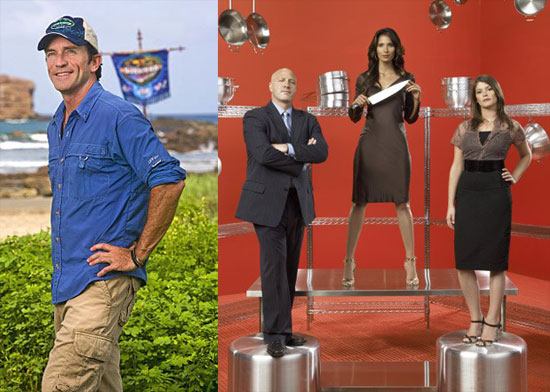 Survivor's not the only reality competition program to watch tonight; Emmy winner Top Chef will be rolling out its newest spinoff, Top Chef: Just Desserts on Bravo (get a load of the sweet new chefs here).
I love Top Chef, but I've been a big fan of Survivor since its onset (ask me to recite Susan Hawk's snake and rat speech sometime), and my love for the show peaked with the nail-biting Heroes vs. Villains season. There are plenty of other fish in the sea though — what's your favorite reality competition show?