TV Couples With Sexual Tension 2013
Who Has the Hottest Sexual Tension of 2013?
Our TV screens were steamed up this year with lots of couples doing the time-honored will-they-or-won't-they dance. For some, it's a slow burn (Mindy and Danny), some can't keep their hands off each other but still can't be together (hello, Mr. President), while some face other challenges, like hook hands (at least he's hot). Watching sexual tension build between two characters is one of the best things to see, and these couples all had great chemistry over the past year. Now it's time to vote for which couple had the best, hottest, sexiest sexual tension!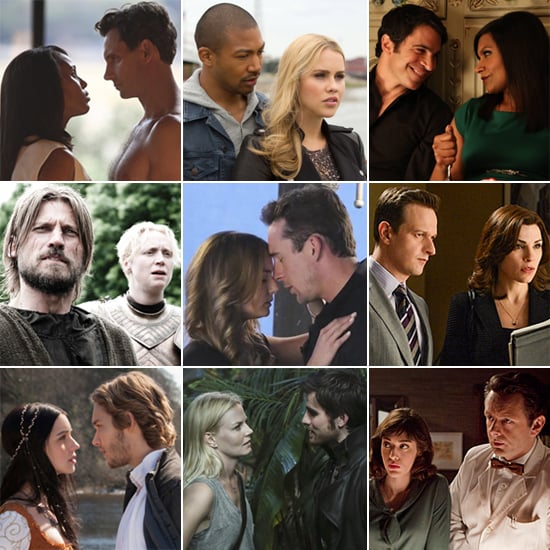 While you're at it, vote on all our best of 2013 polls here.