Over the years, we've celebrated onscreen couples that have dated, mated, or dealt with tons of sexual tension [1]. On the flip side, though, there's something to be said for those small-screen pairs that are purely platonic. Even if they tested the waters of love or maybe shared a kiss at some point — we're looking at you, Joey and Phoebe — they inevitably decided to stay in the friend zone. From Clarissa and Sam to Liz and Jack, keep reading to see our favorite onscreen pairs that are better off as just friends.
— Additional reporting by Shannon Vestal, Ryan Roschke, and Maggie Pehanick
Leslie and Ron, Parks and Recreation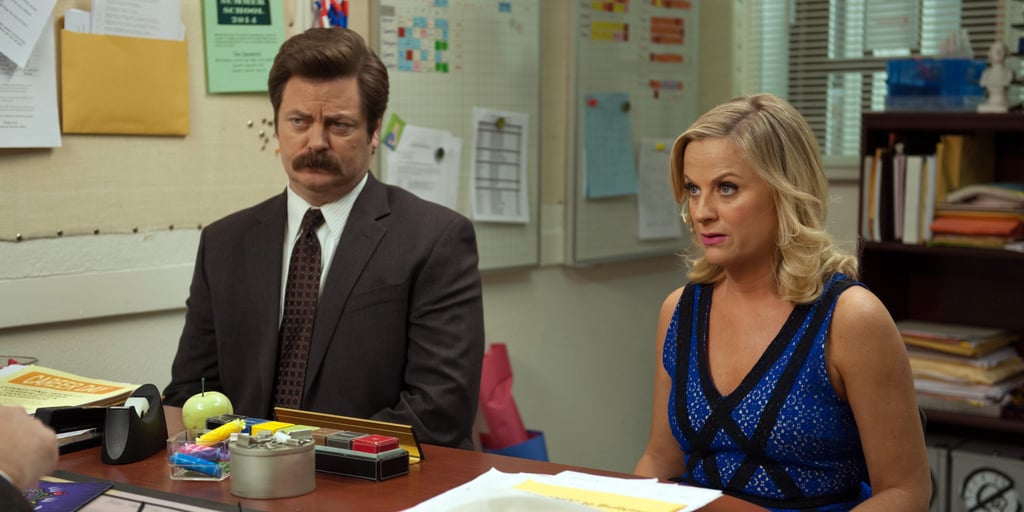 Like any good pair of platonic friends, Ron (Nick Offerman) and Leslie (Amy Poehler [2]) have their differences — he hates almost everything Leslie loves, especially government — but they always have each other's backs. When Leslie marries Ben, Ron is there to walk her down the aisle, and Leslie later returns the favor with a sweet solo scavenger hunt [3] that is right up Ron's alley. Of course, they spend a little time legitimately hating each other for a few years, but they finally talk about it and figure out how it was growing pains when Leslie leaves the parks department. Just like real friends.
Clarissa and Sam, Clarissa Explains It All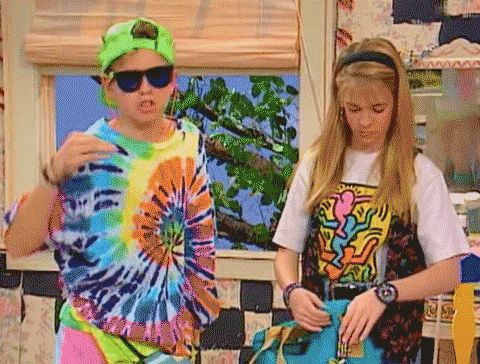 Everything about Clarissa Darling (Melissa Joan Hart) is supercool, including the fact that her best friend, Sam (Sean O'Neal), is a dude. They have the perfect relationship; Sam is always there to help Clarissa think up some new scheme, design a video game, or pull a prank on Ferguson. Although they do contemplate taking their friendship to the next level — they go on a date and share a kiss, after which Sam says, "It felt like kissing my sister!" — they ultimately decide that they are better off as friends.
Joey and Phoebe, Friends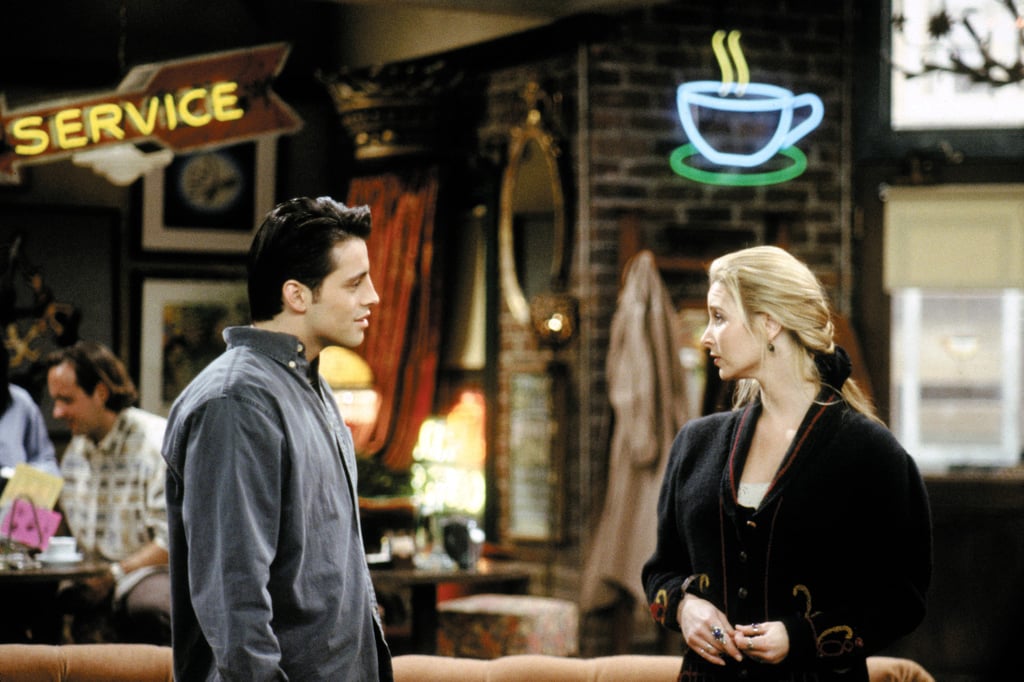 At one point it seems like everyone on Friends hooks up, but Joey (Matt LeBlanc) and Phoebe (Lisa Kudrow) keep things strictly nonsexual. There is so much to love about these two; they're both a little ditzy and always display a soft spot for each other. At one point, Joey — thinking that Phoebe is pregnant — proposes to her, because he doesn't want her to "go through it alone." And while they do share a few kisses during the show's 10-year run, we're so glad that these two are never anything more than amazing friends.
Veronica and Wallace, Veronica Mars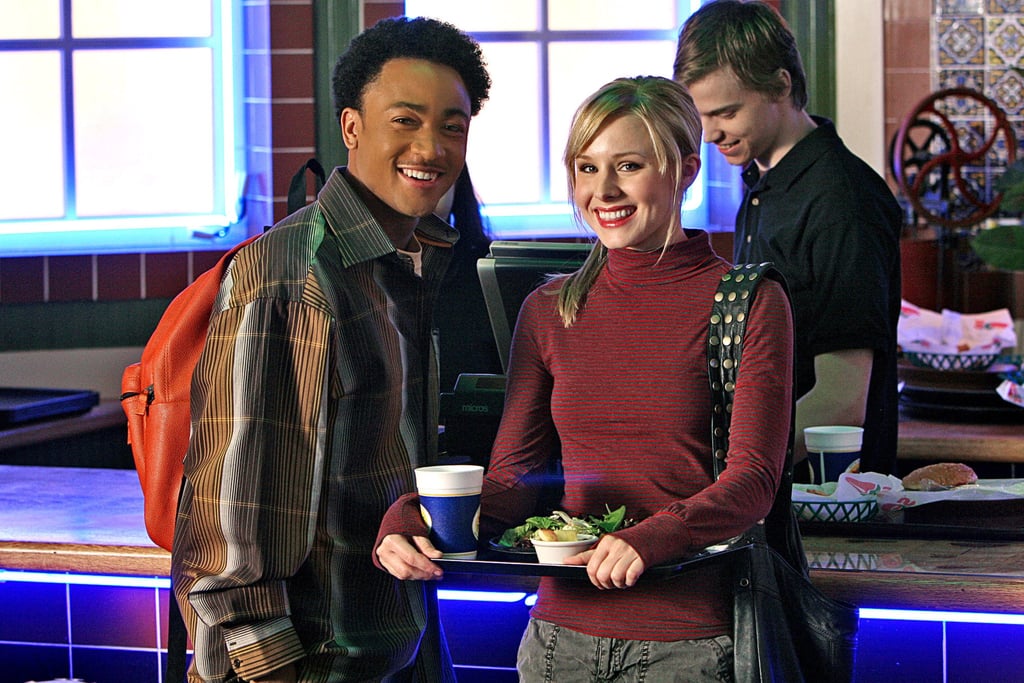 Veronica (Kristen Bell [4]) and Wallace (Percy Daggs III) bond as outsiders in high school, where then he becomes her right-hand man, but somewhere in there, they become best friends who don't have any romantic connection, just love and concern for one another. It's especially endearing when Veronica is protective of who Wallace dates — not because she wants him, but because she won't let anyone hurt her BFF.
Liz and Jack, 30 Rock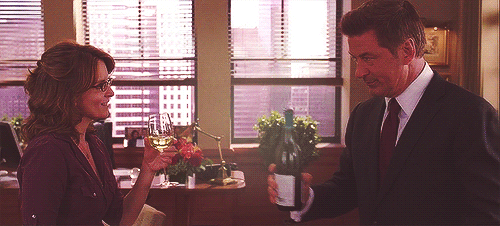 The best thing about these two is that they are so vastly different yet can't help but be drawn to each other. Liz Lemon (Tina Fey [5]) and Jack Donaghy (played by Alec Baldwin [6]) start out as antagonists but quickly form an unbreakable bond. They look out for each other — like when Jack accompanies a nervous Liz to her high school reunion and when Liz takes the attention off an embarrassed Jack by dancing on stage in her bra [7] at a company retreat. By the end of the series, they are close friends and confidants, with Jack even telling her, "Lemon, I honestly don't know what I'd do without you."
Olivia and Huck, Scandal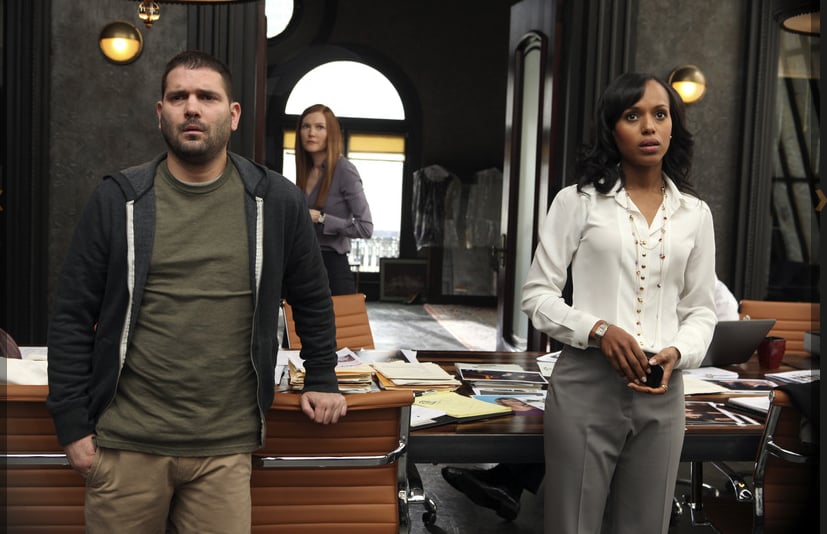 Scandal has tons of romantic intrigue, but one of the best relationships on the show is between Huck (Guillermo Diaz) and Olivia (Kerry Washington). She saves him when he's literally begging on the street after being hung out to dry by the government. He remains loyal to her through everything, and whether Olivia ends up with Fitz or not, she'll always have Huck at her side.
Ted and Lily, How I Met Your Mother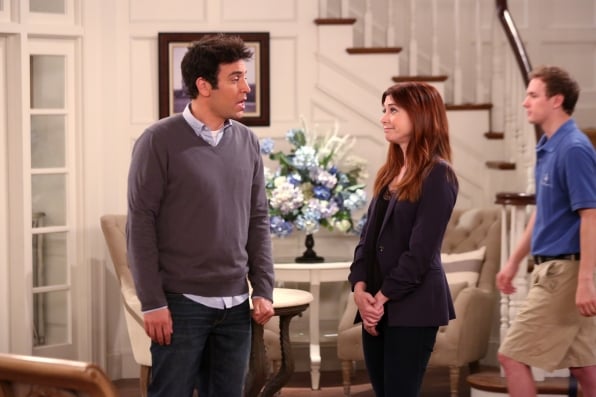 How would Ted (Josh Radnor [8]) even be able to find the girl of his dreams without the excellent example of womanhood that is Lily (Alyson Hannigan)? They've been friends since college and not just because she's the significant other of his other best friend, Marshall. Their friendship is more than that, and Lily is so happy when Ted does find the mother of his children.
Stefan and Lexi, The Vampire Diaries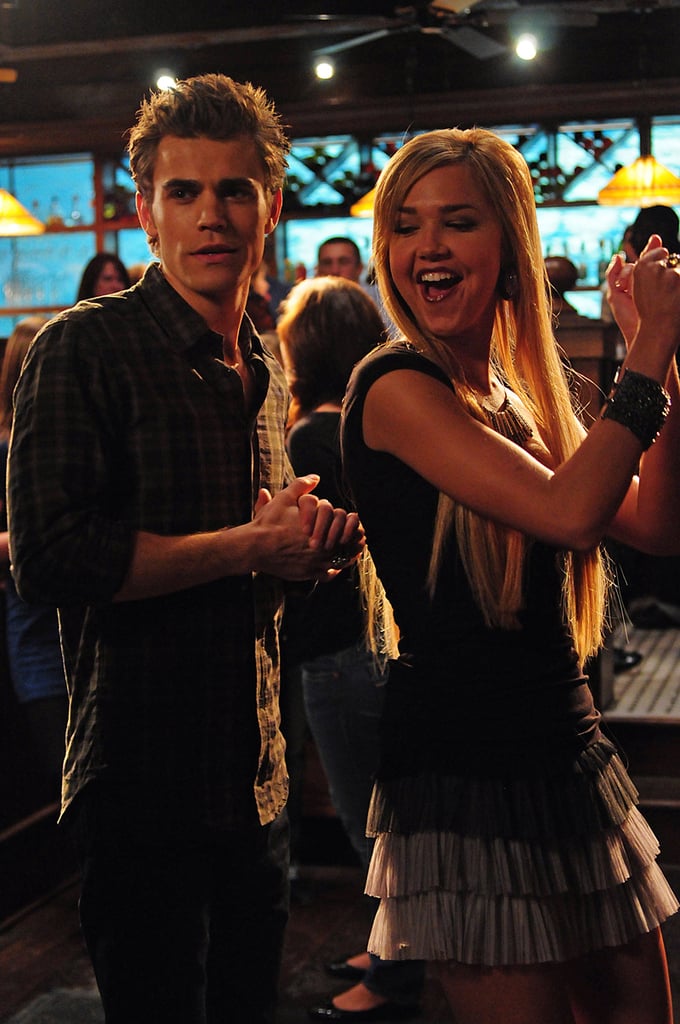 It takes a strong foundation to be friends for hundreds of years, and Stefan (Paul Wesley [9]) and Lexi (Arielle Kebbel) have that. She's dragged him out of his ripper-hood before (the equivalent of vampire rehab), and you know a friend who can stand you at your worst is a true friend. Also, she's so fun!
Haley and Lucas, One Tree Hill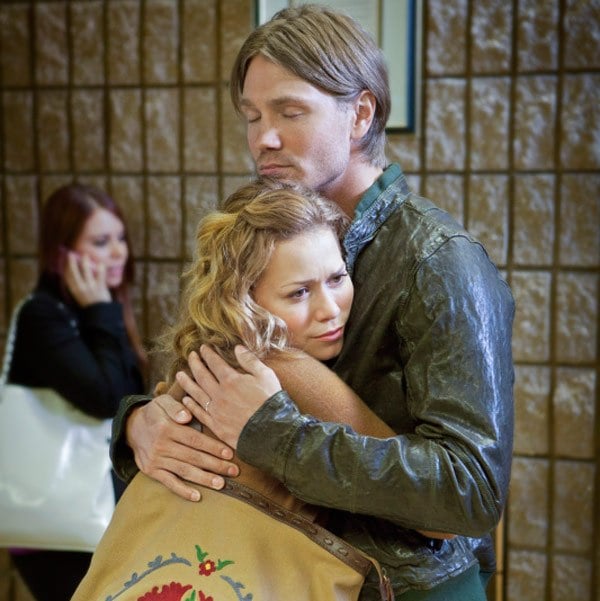 We love that Haley (Bethany Joy Lenz) and Lucas (Chad Michael Murray) remain friends through their adult lives (and tumultuous relationships with others), but some of their best moments are at the very beginning of the series, when she's his nerdy-girl best friend and he's a shy basketball player. They always see this side of each other in the best way possible.
Tom and Donna, Parks and Recreation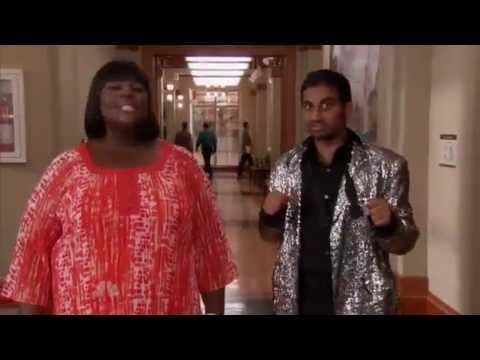 Not only are they hilarious together, but also, Tom Haverford (Aziz Ansari) and Donna Meagle (Retta) also have tons of stuff in common; they share a passion for fashion; they both have social media addictions; and, most importantly, Donna and Tom love treating themselves to clothes, massages, and fine leather goods. Before Donna married Joe (Keegan Michael Key) in the show's final season, Tom takes her to Beverly Hills for a very special pre-wedding "Treat Yo Self" adventure.
Meredith and Alex, Grey's Anatomy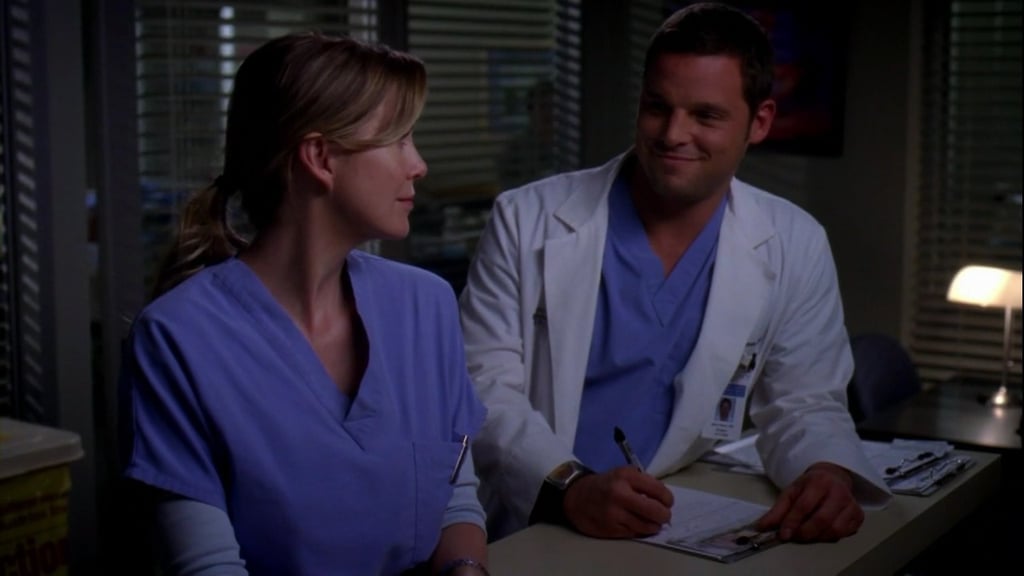 Alex (Justin Chambers) and Meredith (Ellen Pompeo [10]) have been friends since the start, and they know each other better than anyone. They've lived together in Meredith's house, and they're always there to support each other through the toughest times — like when Izzie leaves Alex. They're so similar to each other, and that's why they make a great duo — but just as friends.