TV Tonight: FlashForward Returns With a 2-Hour Episode
After an extra-long hiatus and a slew of production issues, FlashForward finally returns tonight with a new episode. The last time we saw the crew, Mark resigns from the FBI after being told that he'll be the one to shoot his partner, Demetri. Mark's wife Olivia grows closer with her would-be lover Lloyd, just before Lloyd admits to the world that he caused the blackout and is kidnapped. Mark and Demetri's colleague, Janis, decides to actively try to get pregnant (as she sees in her flash), and Demetri's fiancee, Zoey, realizes that she's slated to attend Demetri's funeral in the future.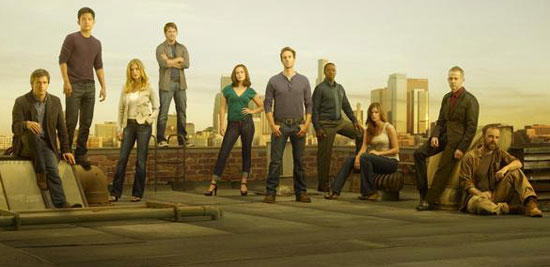 The show's had a bit of a rocky start, so I'm hoping the second half will really tie things together — FlashForward is going to need it if it wants to get a second season pickup. Right now the outlook is not exactly stellar, but I'll still be showing the support (plus, I'm just dying to know how many of the visions actually come true). Will you be tuning in?
To see a sneak peek at the episode, just
.
Photo copyright 2010 ABC, Inc.