TV Tonight: Gossip Girl Comes Back!
Gossip Girl, it's been too long! The CW's most scandalous show waltzes back into our lives tonight, and it's not coming in quietly. Like we saw a couple weeks back, things are set to get steamy between Nate and Serena, who are taking their friendship to the next level. They're not the only ones confronting their chemistry; Dan and Vanessa have some unfinished business they need to get to, uh, post-threesome.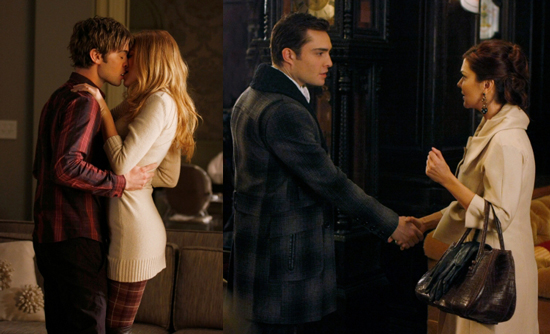 Chuck, on the other hand, is going to meet the woman he thought long dead: his mother. He glimpsed her in the last episode before the hiatus, and with Bart Bass out of the way, it sounds like we'll figure out why she faked her death. So intrigue and sex are kicking off the return? Sounds like you better get your OMGs ready!
Watch a clip from tonight's episode when you
.
Photos courtesy of The CW