TV Tonight: Greek and Damages Return
Tonight sees the return of two shows you said you were excited to see come back: Greek picks up the second half of its third season, while Damages begins its third season anew.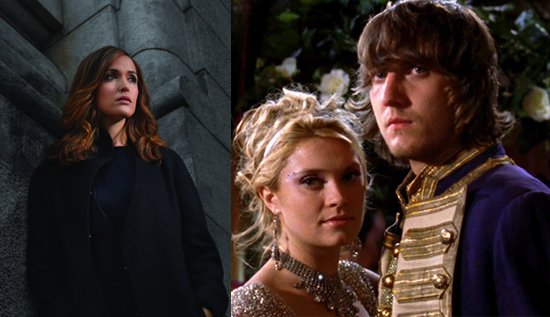 On Greek's episode, titled "I Know What You Did Last Semester," we get to see a happy Casey and Cappie back together, while Casey and the ZBZ girls try to cover up the fact that they might have burnt down the Gamma Psi House. What I really want to see, though, is the Fairytale Ball that Casey plans — expect lots of costumed cuteness from Cappie and Casey and Calvin and Grant (check out a sneak peek here).
Meanwhile, over on a very different series, Damages is back with not just intensity but some brand-new, recognizable cast members: Lily Tomlin, Martin Short, and Campbell Scott are all joining Glenn Close and Rose Byrne in the well-written and acted show. We haven't gotten a new episode since April's season two finale, but since then, much of the cast was nominated for Emmys, while Byrne and Close earned Golden Globe nods as well for their work on the show. Pardon the pun, but let's just say the bar has been raised yet again.