TV Tonight: The Marriage Ref
If you're still not over the cancellation of Seinfeld (I know I'm not), then I've got some semi-good news for you. Tonight, Jerry Seinfeld returns to NBC, only this time it's for a reality show. Seinfeld serves as producer for The Marriage Ref, a show that dissects arguments of real-life couples, eventually declaring a winner. A panel of celebrity judges will get to weigh in on the dispute, but the referee himself — Tom Papa — gets to make the final call.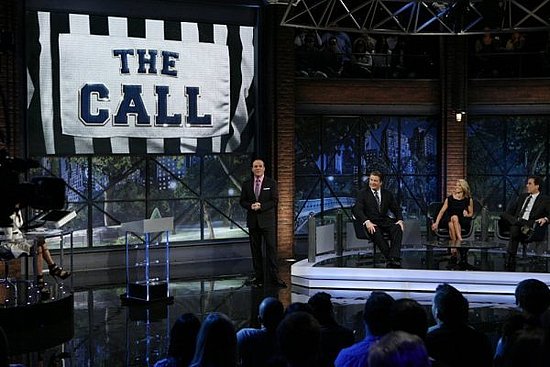 So why should you tune in? To be honest, I'm mostly interested in the celebrity panel. On tonight's premiere, we'll get to hear two cents from Alec Baldwin, Kelly Ripa, and Jerry Seinfeld himself (though they'll change every week). I'm expecting the weekly banter between celebs to be more entertaining than the domestic disputes, but the real question is how long it'll take for the novelty to wear off.
To watch Seinfeld explain what the show's all about, just
.
Photo courtesy of NBC