TV Tonight: Project Runway Is Back — and in NYC!
Project Runway 2.0 — that's the Lifetime version of Project Runway — is coming back tonight for its seventh season, and even though last season failed to thrill me the way the first few had, I'm actually excited for tonight's debut. My number one reason? The show is back in New York, which not only means Parsons, the original Mood, and Atlas Apartments, it also means that NYC residents Michael Kors and Nina Garcia will be able to judge the runway shows more often (is it too much to ask that they never leave?).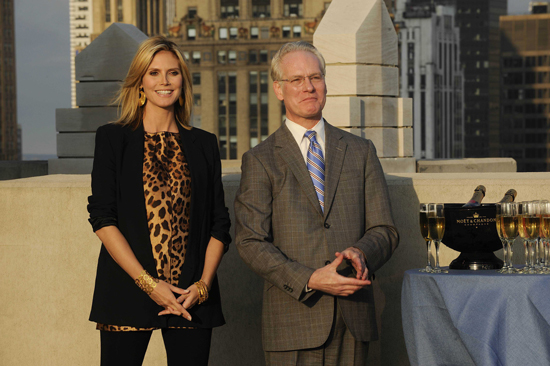 I'm hoping that since the producers learned their lesson about taking the show out of New York, they also looked for ultra-talented contestants. I introduced you to the competitors a couple of weeks ago, and I can't wait to see what they can do — hopefully it includes turning the show around (one of my 2010 holiday wishes). Will you be watching the premiere tonight?
Photo courtesy of Lifetime