Teen Wolf TV Remake Video
First Look: MTV's Teen Wolf
Twilight may be on hiatus, and zombies are invading our TV screens, but MTV is making sure you don't forget about those werewolves. Today brings our first look at the small screen remake of Teen Wolf, slated to premiere early next year. The story seems pretty standard: a teenage boy (Tyler Posey) wanders into a forest alone at night and emerges with a nasty gash across his stomach. He assumes it's just a typical wolf bite until his senses are heightened and he's a lot more agile out on the lacrosse field. Oh, and as always, there's a girl who can never know his secret.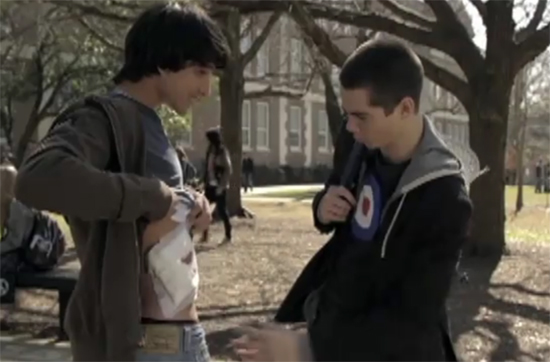 Right off the bat, the series feels a lot more serious than the Michael J. Fox comedy: for starters, there aren't any chuckles to be had here. The second major difference that sets this series apart is that titular teen wolf Scott takes on more of a Lycan form than a typical wolf likeness. You can still see he's part human, and there's not nearly as much as hair. (He does go shirtless, though.)
So will I be tuning in? I'm skeptical about whether this show will be MTV's new megahit, but it certainly looks more substantial than Jersey Shore (probably not as entertaining, though). Check out the trailer for yourself when you
.