Thundercats Reboot to Air on the Cartoon Network
Buzz In: What Cartoons Would You Like to See Rebooted?
You probably don't need me to tell you that reboots are the new black these days — sometimes it feels like Hollywood has completely given up on new ideas. Bringing back a beloved work of entertainment isn't always a bad thing though: take, for example, today's news that the '80s cartoon Thundercats is coming back with a makeover from the Cartoon Network.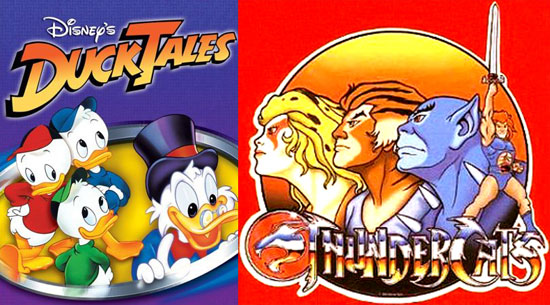 I was a huge fan of Lion-O and the gang back when I was barely out of diapers, and I'm excited to see what kind of new adventures (and much better animation) the Cartoon Network can come up with. The more I think about it, the more I realize how many cartoons I wouldn't mind seeing reimagined, especially since today's younger generation was never really exposed to the greats like Doug, Ducktales, and The Snorks. I could also totally get into new episodes of Alvin and the Chipmunks, since the big-screen versions didn't do justice to the original. What about you — what cartoons would you like to see rebooted?