Timbaland and Katy Perry Music Video "If We Ever Meet Again"
Buzz-Worthy Video: Timbaland & Katy Perry "If We Ever Meet Again"
It's a match made in pop heaven: beat-maker Timbaland joins Katy Perry on the innocently fun track "If We Ever Meet Again." Even if it lacks Timbaland's bite, which is how I felt upon listening to Shock Value II, the song is actually pretty infectious.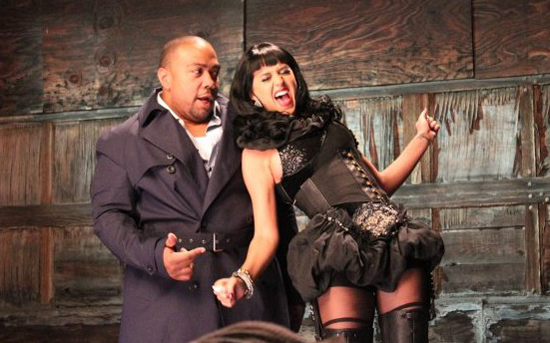 The ear candy is complemented by its new, cinematic video — in it, two art and jewel thieves (Duplicity/Entrapment anyone?) gaze longingly at each other, steal stuff, end up together. The usual. All the while, Katy and Tim groove around each other. It's a light, silly good time, so to see the video, just
.