Tina Fey's Favorite Line in Mean Girls
14 Years Later, Tina Fey Reveals Her Favorite (NSFW) Quote From Mean Girls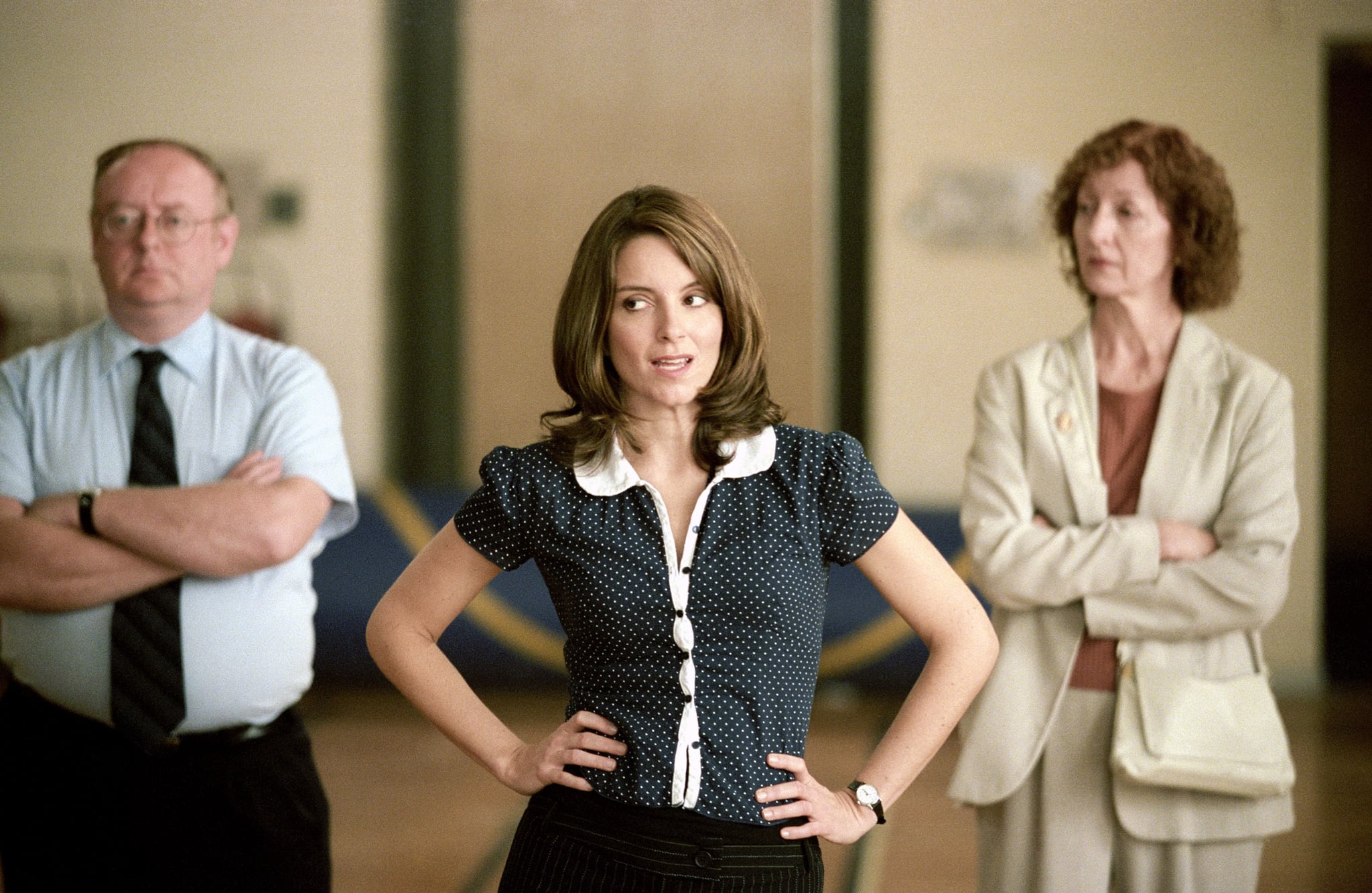 For most of us, narrowing down a favorite quote from Mean Girls is a near-impossible task. It's about as hard as the 2004 version of you having to decide if you'd rather never be able to wear your pink Juicy Couture velour tracksuit or favorite pair of Ugg boots ever again. (I wore my Ugg boots just the other day without shame, so that is said completely without malice.) But Tina Fey is not most of us, and since she also wrote and starred in the early 2000s comedy, she was able to whip out her top line from the film with ease.
While making her way down the pink carpet — yes, pink — at the premiere of Broadway's adaptation of Mean Girls, for which she also wrote the book, Fey happily spilled her favorite NSFW quote to Entertainment Tonight. "I don't know if its broadcast-able, but it's my favorite line," she said. "I usually say, 'It's not my fault that I have a heavy flow and a wide-set vagina.'"
While she sadly didn't bust out Kevin G's epic rap, any Mean Girls fan worth their weight in Kalteen Bars can agree that it's a top-five quote. As for seeing the film get new life on The Great White Way, Fey couldn't be happier.
"It's really exciting to be here. I feel a little bit like its our wedding again because we're like, 'OK, who's got Grandma? Who's driving?'" she joked of her husband, Jeff Richmond. "I'm really excited for this young cast, for people to see them. They're so good."
If that mythical Mean Girls reboot never comes to fruition, despite Lindsay Lohan's continued efforts, at least we can all get yet another taste of Regina George's drama by making a quick trip over to Broadway. We can only pray Fey's favorite line from the film made the cut.