Tina Fey Says Glen Coco From Mean Girls Is a Real Person
Tina Fey Says Glen Coco Is a Real Person!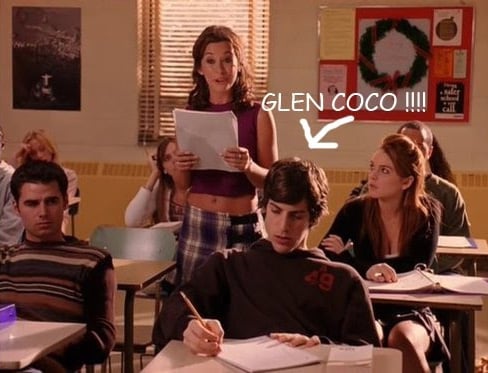 Glen Coco is not only a brief but memorable character-turned-meme in Mean Girls; he's a real person. Tina Fey recently told Entertainment Weekly that she named him after someone she actually knows! "I tried to use real names in writing because it's just easier. My older brother's good friend is Glenn Cocco. He's a film editor in Los Angeles, and I imagine it's a pain in the butt for him. Someone said to me, you could buy a shirt at Target that says 'You go, Glenn Cocco!' That was unexpected." The most mind-blowing part of this is that his name is really spelled "Cocco." How do we know? Because he has a profile on IMDB. Mr. Cocco has worked on such films as American History X, Invincible, and Get Carter. To clarify, the person shown above from the movie is actor David Reale, who plays Glen Coco, who is based on the very real Glenn Cocco. Things will never be the same again.