The Ting Tings "Hands" Single
New Music: The Ting Tings' "Hands"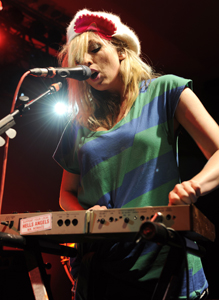 Two of my favorite high-intensity dance songs in the last couple of years were The Ting Tings' "Shut Up and Let Me Go" and "Great DJ," and today they have one more to add to the roster of upbeat pop. Titled "Hands," the track makes you want to get up and shake it, while also lamenting the demands of the workday.
"Clap your hands if you're working too hard" is the chorus — and I'm already doing just that. "Hands" is from The Ting Tings' upcoming album Kunst, set for release sometime this Summer.
To hear the song, just keep reading.