Tommy Lee Jones and Will Smith to Reunite For Men in Black in 3D 2010-04-21 10:35:00
Here Come the Men in Black . . . in 3D?
That's right, those rumors of a third Men in Black movie are still floating around, but this time they're intensifying. Though at one point it was suspected that Josh Brolin may step in for Tommy Lee Jones, the last rumblings are that both Jones and Will Smith are on board to complete the trifecta — and, naturally, the movie will be in 3D.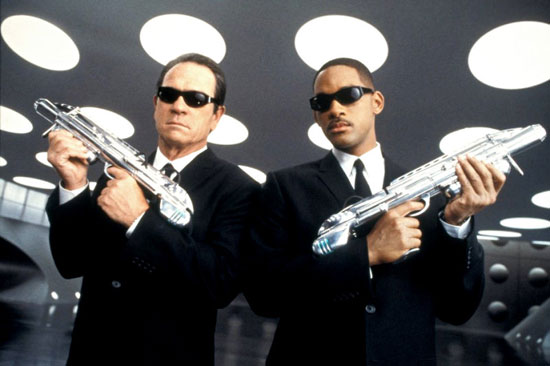 Most of you weren't jazzed about a third movie when we first heard about it back in October, but would you be more interested if the original team comes back? It's been a full 13 years since the original, and it's hard to believe the MIBs won't have a few up-and-coming agents to keep up with. On the other hand, a lot of advances have been made in the wide world of technology, so maybe Jay and Kay can have a few Nav'i-like creatures to take on this time. Everything's better with CGI, right?