Tony Shalhoub Interview About We Are Men
Tony Shalhoub on Bonding With Costars Jerry O'Connell and Kal Penn: "It Was a Lovefest"
The men of We Are Men stopped by TCA this week, and we caught one of those men for some questions about the new show. Tony Shalhoub stars with Jerry O'Connell, Kal Penn, and Chris Smith on the upcoming CBS comedy about bachelors bonding at an upscale temporary-living complex. Shalhoub gave us some spoilers on what lies ahead for everyone, as well as what it was like when he met his new onscreen gang for the first time.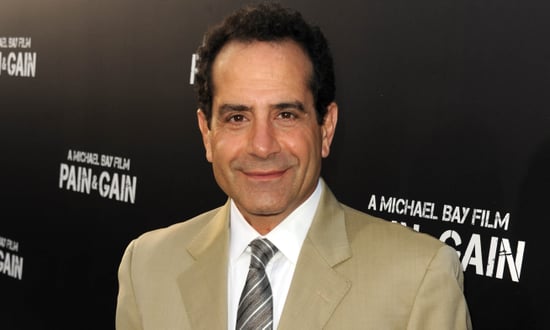 POPSUGAR: Can you spill on some of the hijinks you might be getting into this season?
Tony Shalhoub: There's a script where we're trying to help Carter (Smith) to get past his recent problem with his life. There's a convention of nurses that come to the apartment complex. So many wrong things happen to these guys because they think they know what they're doing and they really don't. The deck always seems stacked against them, but somehow they manage to survive these things and grow their friendship.
PS: What was the chemistry like the first time you met your costars, the band of brothers?
TS: It was absolutely instantaneous. It was a lovefest from the first second, and that does not happen very often. We were all kind of stunned by that, relieved.
PS: Will we be seeing Carter cozy up to your onscreen daughter (Rebecca Breeds) soon?
TS: Oh yeah, that's what the writers are moving toward. My character will push back strongly. I think that's going to become a big story.
PS: Are there any deal breakers you have in real life for a guy dating your daughter?
TS: A guy who thinks he knows more than I do about my daughter.