Toy Story Movie Quotes
Buzz Lines: What's Your Favorite Quote From Toy Story?
Even though it's not a holiday film per se, I always think about Pixar's Toy Story right around holiday time — maybe because it brings out the kid in me. The 1995 film is still one of my favorites, and the two sequels also have a place in my heart. To that point, we've chosen the Toy Story series for this week's buzz lines. I've chosen three lines from the first movie to get you started, but chime in with your favorites from any of the films!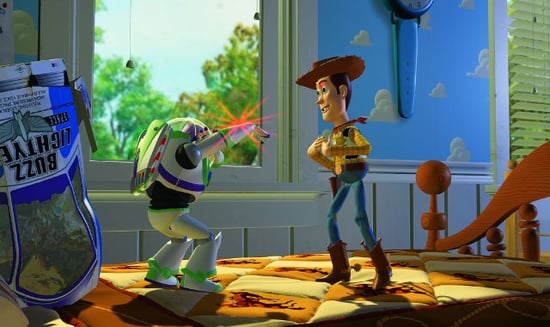 "You are a sad, strange little man, and you have my pity." — Buzz Lightyear
"The word I'm searching for I can't say because there are preschool toys present." — Woody
"Way to go, Idaho!" — Hamm