Trailer For Devil Starring Chris Messina
Why I Love: Chris Messina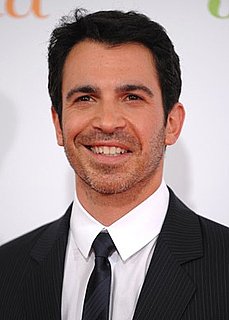 You may not know the name, but you probably know the face: Chris Messina has popped up in a few big movies over the last few years, usually playing the love interest (Julie's husband in Julie and Julia and Vicky's insensitive fiance in Vicky Cristina Barcelona) rather than the lead. But for me, Messina is someone that I've taken an interest in since his lead role in the little-seen indie romance Ira and Abby, opposite Jennifer Westfeldt.
Since then, I've always been able to find the actor endearing, even when his characters are not. And when they are (such as a caring husband in Away We Go), it's all the more satisfying. These days, I brighten each time I see his name, which is the case for his latest film Devil, a thriller in which strangers get stuck in an elevator with horrific results. Even though it's a bone-chilling clip, Messina's presence makes it easier to watch.
Check him out in the Devil trailer and let me know if you recognize the up-and-comer when you
.