Trailer of The Dilemma Starring Vince Vaughn, Kevin James, Jennifer Connelly, Winona Ryder, and Channing Tatum
The Dilemma Trailer: Vince Vaughn Is in a Pickle
Back when Ron Howard's project The Dilemma was first announced, I was a little leery about how he was going to turn a subject like infidelity into a comedy. Now that we've seen the trailer, the bigger question is whether or not it will actually be funny.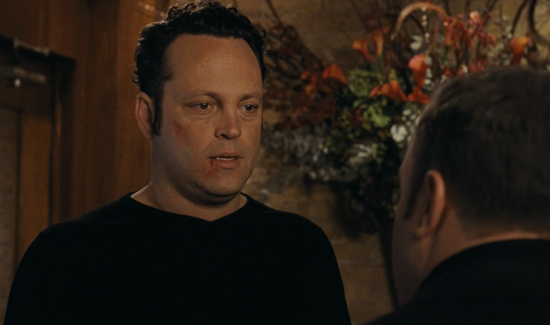 Vince Vaughn stars as Ronny, a guy who works at an auto design firm with his best friend, Nick (Kevin James). Both are happily attached — Ronny to his girlfriend, Beth (Jennifer Connelly), and Nick to his wife, Geneva (Winona Ryder) — but when Ronny spies Geneva kissing another dude (Channing Tatum), he can't decide whether to tell his closest bud.
Something seems off about this preview. Perhaps it's having Vaughn, Connelly, and Queen Latifah in the same film, or that the jokes aren't cracking me up like I'd hoped (having a hard time peeing just isn't that hilarious). Even so, between Vaughn's quick tongue and Howard's direction, I figure it can't be all that bad. The film hits in January, but give it a peek when you read more.