Trailer For Life As We Know It Starring Katherine Heigl and Josh Duhamel
Life as We Know It Trailer: Laughs, Tears, and Plenty of Poo
In Life as We Know It, Katherine Heigl and Josh Duhamel star as Holly and Eric, two singles left with the tough task of raising their goddaughter — the child of their mutual friends (watch for Mad Men's Christina Hendricks) — after they're killed in an accident. Oh, and did I mention they once went on a disastrous date, and therefore, now sort of hate each other?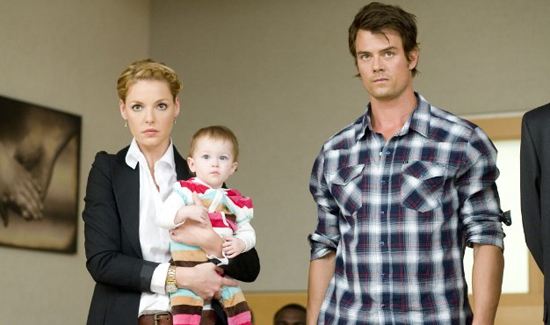 You can guess where this is going: after taking care of the adorable little tyke, Holly and Eric start to fall in love and form their own family. Predictable, yes, but the trailer looks sweet (although I do question how they're going to balance the more dramatic elements like death with say, poop jokes). The film comes out on October 8, but take a look at the preview when you
.
Photo courtesy of Warner Bros.