Trailer For New NBC Comedy Outsourced
Fall TV Spotlight: Outsourced
In my continued efforts to keep fresh TV alive and well all Summer long, I'm keeping you up-to-date on the new shows with my Fall TV spotlights. Today let's check out Outsourced, which will get a coveted spot in NBC's Thursday night comedy lineup.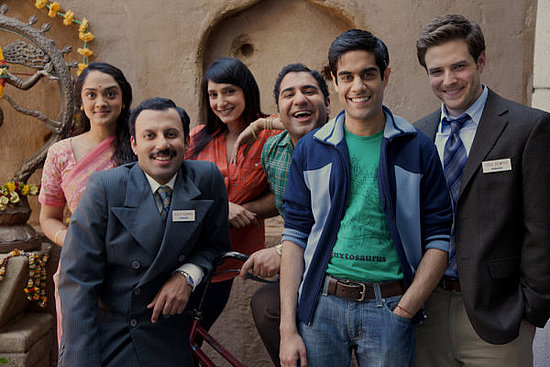 Who's in it: The new series is made up of mostly fresh faces, with Ben Rappaport, Rizwan Manji, Rebecca Hazlewood, and Sacha Dhawan as the major players.
What's it about: Todd (Rappaport) is the last man standing when his entire office is laid off and outsourced to India. He heads overseas to manage the new group of people, who also need a few lessons about America to help sell novelty items like beer helmets and fake vomit.
Why it caught my attention: I've been intrigued by this show ever since we first got wind of it back in 2007. Plus, it'll be taking the place of my beloved Parks and Recreation for the first half of the season, so I have to see if it's a worthy replacement!
Show most likely to: Depend heavily on racist jokes.
Check out a preview of the show after the jump