Trailer for Secretariat With Diane Lane and John Malkovich
Secretariat Trailer: Horses Tug at the Heartstrings
Disney loves nothing more than bringing audiences to tears, and it's all too obvious in the new trailer for Secretariat. Diane Lane stars as Penny Chenery, a 1970s housewife who breaks gender barriers when she leads her horse Secretariat to the Triple Crown — a feat that no one had matched in 25 years. For a bit of comic relief, John Malkovich plays the horse's eccentric trainer with a penchant for golf and flamboyant dress.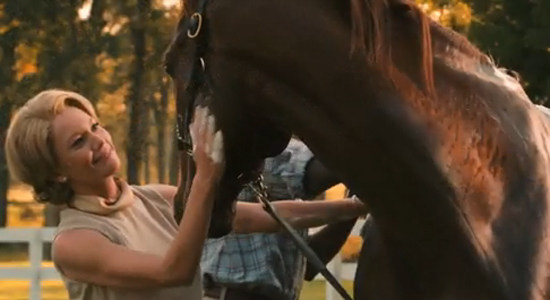 This preview is already priming us for goose bumps, touting, "Based on the impossible true story!" "From the producers of Miracle, Invincible, and The Rookie!" And of course you have the inspirational voice-over. If that's not enough to get your emotions heightened, the sight of a young colt standing for the first time should do the trick.
Okay, I'm being a little cheeky, but truth is, I will probably get sucked into this movie just like every other sap. It doesn't come out until October 8, but get a peek now when you read more.