Transformers Dark of the Moon Teaser
Transformers: Dark of the Moon Teaser — Where's the LaBeouf?
When I noticed that the first teaser for Transformers: Dark of the Moon was out, I got excited for a glimpse of Shia LaBeouf vs. the Robots, round three. I would have even settled for a montage of explosions and pointed looks set to epic music with no dialogue. Unfortunately, the preview doesn't have any footage of LaBeouf, or any of the franchise's major actors. Instead, it's two and a half minutes explaining what "really" happened when Neil Armstrong and Apollo 11 landed on the moon. It doesn't take a rocket scientist to figure out where the trailer is going: apparently Armstrong actually discovered the first transformers and never told anyone about it.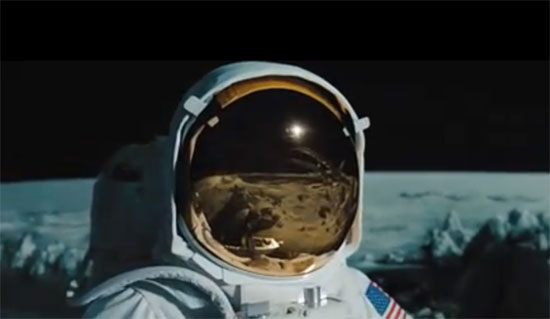 Obviously, the premise is absurd, but nobody's expecting realism from a Transformers movie. What I was hoping for was something to get me preemptively excited for a film that won't hit theaters until next Summer, but this trailer is a letdown. Maybe I'm being too harsh though; check it out for yourself and tell me how you feel about it when you read more.