Trophy Wife TV Show Review
Pilot Scoop: Trophy Wife
Malin Akerman and Bradley Whitford are TV's most unlikely — yet realistic — new couple in ABC's new series, Trophy Wife, premiering tonight. The show, just one of Fall TV's many upcoming offerings, stars Akerman (in her first starring role on the small screen) as a young newlywed, struggling to fit in with her older husband's family. I peeked at the pilot and am letting you know if this is a must see when you read on.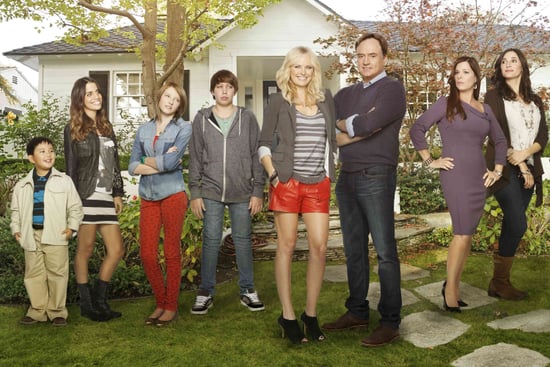 What it's about: When Kate (Akerman) marries Brad (Whitford), it's not just the in-laws she has to worry about. He has two ex-wives and three kids, not all of whom are happy about the nuptials. Now it's up to reformed party girl Kate to learn how to be the perfect wife and stepmother, all while trying to please the exes.
Where it works: Marcia Gay Harden shines as Brad's first wife, a doctor with a tough exterior. I also found Akerman to be sweet and charming: she brings a genuine warmth that makes you believe Kate's relationship with Brad. West Wing alum Whitford isn't too shabby, either.
Where it doesn't: Michaela Watkins goes a little overboard as Brad's second ex-wife, and her performance borders on too goofy.
You might like this show if: You love Modern Family and want to get to know a new wacky clan.
When it's on: Tuesdays at 9:30 p.m. on ABC
Watch a preview of Trophy Wife after the jump.