True Blood GIF Recap For Episode "The Sun"
True Blood GIF Recap: "The Sun"
This season of True Blood has just begun, and while the show may not be as great as it once was, it still remains pretty entertaining — and completely ridiculous. So with that in mind, instead of breaking down each event of the episode, we thought we'd show you our reactions to the latest episode — in GIF form. Just scroll down to see what we thought of Bill's new powers, all that Warlo talk, Eric's dorky disguise, and the other funny, weird happenings of the week.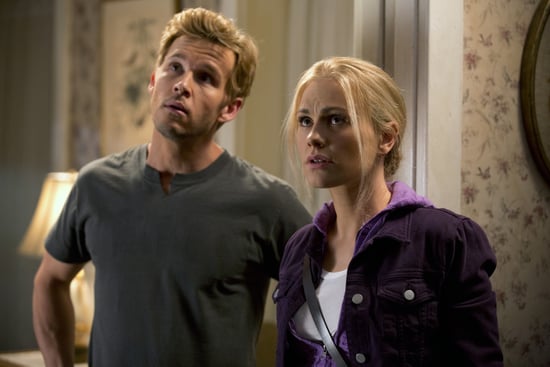 When Jason Thinks He's a Fairy Prince

To see the rest of the reactions, just keep reading.
Anytime Warlo Is Mentioned



When Sookie's New Fairy Love Interest Shows Up



When Lafayette Plays Dress Up With Emma



When the Vampire Unity Society Activist Talks to Sam



Seeing Andy's Rapidly Growing Half-Fairy Children



When Eric Wears That Funny Nerd Outfit to the Mayor's Office



When the Mayor Reveals They Invented Contacts That Prevent Glamoring



Eric's Reaction to the Antiglamoring Contacts



When Bill Realizes He Can See the Future