True Blood to Introduce a Were-Sorceress in Season 4
Which True Blood Creatures Are the Most Interesting?
Hold on to your fangs, because there's a new kind of supernatural being heading to Bon Temps. The Ausiello Files reports that season four of True Blood will introduce a were-sorceress named Hallow Stonebrook (who appears in the Sookie Stackhouse novel Dead to the World). According to creator Alan Ball, Hallow is "actually a medium. She communicates with the dead, and she's interested in developing further powers."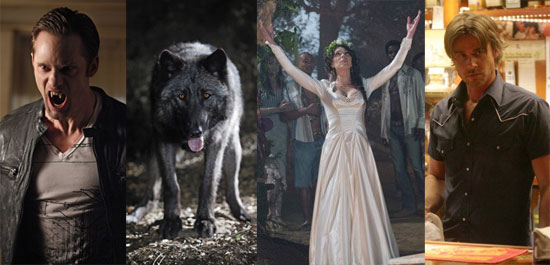 True Blood is already overrun with extraordinary characters, from your run-of-the-mill vampires to the lesser-found maenads. The new characters certainly keep us on our toes, but sometimes it's hard to keep the rules straight (not to mention we still don't even know what Sookie's telepathic powers really mean). Before the series gets even more crowded — which of the show's creatures do you find most interesting?