True Blood Mini Episode "Jessica"
New True Blood Minisode: Jessica Tells a Pastor to Shove It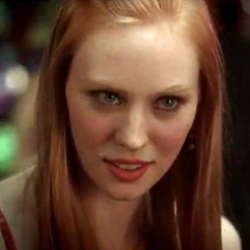 As promised, HBO is giving us another bite of the upcoming season of True Blood with a second mini episode to piggyback on Eric and Pam. This one focuses on Jessica as she hunts at a local bar, until a pastor sneaks up and starts firing off hurtful accusations. She, of course, gives him a flash of her fangs and a good dose of public embarrassment (gotta love her moxie!). Check it out when you
.