True Blood Mini Episode With Sookie and Tara
New True Blood Minisode: Sookie and Tara In a Catfight!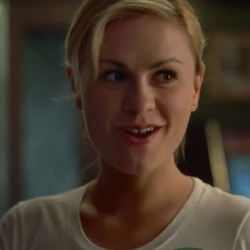 A girl has enough to worry about with vampires and voodoo, but what happens when her best friend doesn't seem to approve of her undead boyfriend? That's exactly what happens when Tara starts to question Bill's source of income, and things get ugly between her and a defensive Sookie. Watch their little tiff in this latest True Blood mini episode, including a funny Lafayette when you
.