True Blood Season Six Trailer
True Blood Season Six Teaser: Bloody Bill's Baaaaack!
Has your weekend been devoid of bloody, naked vampires? Well, then I've got a treat for you! True Blood's sixth season kicks off on June 16, and we've got the first teaser right here. So what can we glean from 30 seconds of footage? It looks like Eric and Sookie are banding together against Bill, who is on a rampage as the new Lilith and putting pretty much everyone in danger. Pam's literally got a target on her chest, there's a creepy man with bad teeth and a hat, and Lafayette has a gun. Rest assured, though: Alcide is here, and he's prepared to take off his shirt for you.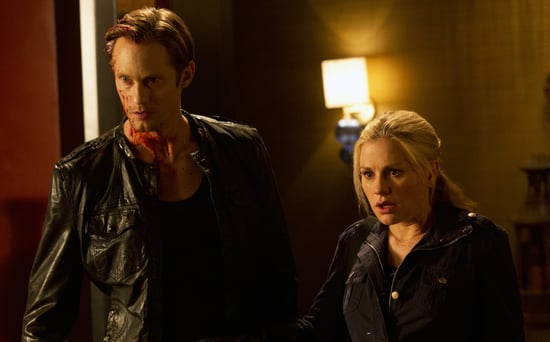 Watch the teaser when you
.