Twilight's Breaking Dawn to Be Made Into Two Movies 2010-02-11 16:01:29
It's Official: Breaking Dawn Will Be Two Movies
Hold on to your fangs, Twi-hards, because there's a lot more Pattinson, Stewart, and Lautner coming our way. There have been rumors swirling for months about the fate of the fourth Twilight novel, Breaking Dawn, and today it's been confirmed that the fourth installment will be divided into two movies.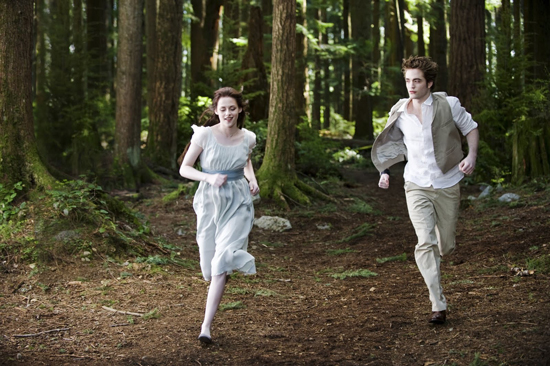 There's still no director on tap, but production is reportedly scheduled to start next October. This means we'll still probably have to wait almost a year between Eclipse and Breaking Dawn Part One, but at least we know it's coming.
There's a lot of ground to cover in that last novel, and personally I'm a lot more interested in how they are going to tackle certain, um, situations. Are you buckled up and ready for three more movies?