Twilight Eclipse Soundtrack Full List of Songs 2010-05-12 15:04:55
The Eclipse Soundtrack — Revealed!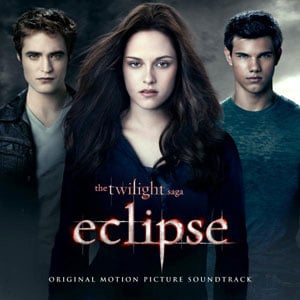 With Eclipse hitting theaters in just a little over a month, fans have been anxiously anticipating the soundtrack to accompany the third film in the Twilight saga. We won't get a chance to hear the tunes until June 8, but today the full track listing has been released!
I'm a fan of the New Moon soundtrack, and its follow-up sounds equally promising. Muse is back for another go, but the rest of the list are newbies to Twilight. I'm particularly excited to see Sia's name in the midst of rockers like The Black Keys, Beck, and The Dead Weather and also stoked to see a contribution from Florence and the Machine. The biggest head-scratcher here might be Vampire Weekend; aside from the obvious tongue-in-cheek similarities, the band's music seems a bit too uptempo for the dark subject matter. That said, I'm looking forward to hearing what they came up with. Check out the full playlist and tell me what you think!
To see the full track listing, just read more.
1. Metric — "Eclipse (All Yours)"
2. Muse — "Neutron Star Collision (Love Is Forever)"
3. The Bravery — "Ours"
4. Florence + The Machine — "Heavy in Your Arms"
5. Sia — "My Love"
6. Fanfarlo — "Atlas"
7. The Black Keys — "Chop and Change"
8. The Dead Weather — "Rolling In on a Burning Tire"
9. Beck and Bat For Lashes — "Let's Get Lost"
10. Vampire Weekend — "Jonathan Low"
11. UNKLE — "With You in My Head (featuring The Black Angels)"
12. Eastern Conference Champions — "A Million Miles an Hour"
13. Band Of Horses — "Life on Earth"
14. Cee-Lo Green — "What Part of Forever"
15. Howard Shore — "Jacob's Theme"