Two Brand New Pictures From Twilight's Eclipse 2010-04-30 12:22:36
Happy Friday: Two New Stills From Eclipse!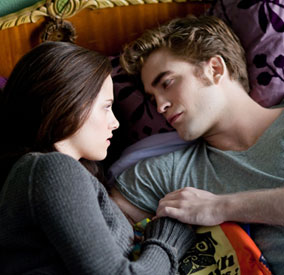 What better way to welcome the weekend than with some Twilight goodies? Today we've got two brand-new stills from Eclipse that cover both sides of the spectrum: we've got another romantic shot of Bella and Edward, as well as an eerie look at the newborn vampire army. If you need a refresher on the upcoming film, check out the latest trailer here. After you've seen them in all their glory, let us know what you think!
Photos courtesy of Summit Entertainment