Two People Faint During 127 Hours — What Film Makes You Squeamish?
Buzz In: What Movie Makes You Squeamish?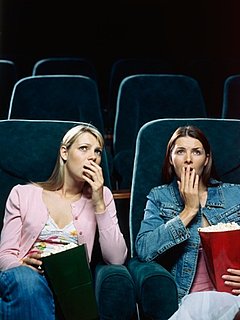 Have you ever been in a movie that made you freak out? Feel queasy? Faint? Two audience members apparently passed out during a recent screening of James Franco's 127 Hours (likely due to Aron Ralston's DIY arm surgery), causing paramedics to be called to the theater.
Obviously this is an extreme case, but I'll admit that certain flicks have made me sick to my stomach. The worst reaction I've ever had was during Naomi Watts's Funny Games. My friend and I struggled through the horror film, both of us nearly crawling out of our skin over its creepy storyline and overt violence. Afterward, we went back to my apartment to watch a Will Ferrell comedy just so I could shake my heebie-jeebies.
Have you ever had a physical reaction to a movie? What films did you have a hard time watching?