Up All Night Pilot Review
Pilot Scoop: Up All Night
Tonight is the debut of Up All Night, NBC's new comedy starring Christina Applegate and Will Arnett as a couple adjusting to their life as parents. If you're on the fence about tuning in this evening, check out my pilot scoop on the first episode to see whether it sounds like something you'd enjoy.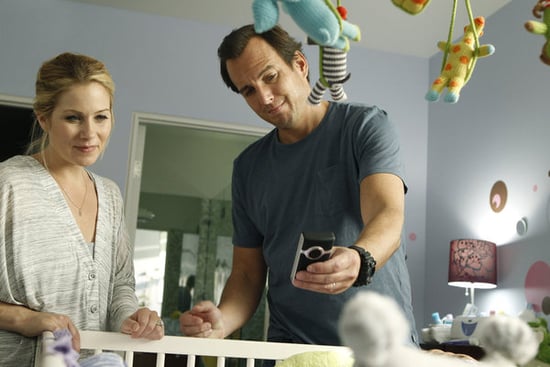 What it's about: Applegate and Arnett play married couple Reagan and Chris, who have just become first-time parents. The show follows the pair as they try to get used to their new roles and routine: Chris has become a stay-at-home dad so that Reagan can go back to work full time. Maya Rudolph has a supporting part as Reagan's demanding but well-meaning boss Ava.
Where it works: I love Arnett as Chris, because it's one of the rare times we see the actor toning himself down to play an all-around nice guy. Not that I don't love his usual shtick, but it's great to see him expanding his range. Also, he, Applegate, and Rudolph are a killer comedy team in a pilot that has tons of laugh-out-loud moments and great writing.
Where it doesn't: If you're dealing with the similar work/life stress that Reagan and Chris are, this show might not be the escapist fare you're looking for.
You might like this show if: You like the fun, irreverent humor of Cougar Town and Happy Endings.
When is it on: Wednesdays at 8 p.m. on NBC.
To see a preview and some photos of Up All Night, just read more.
Photos and video courtesy of NBC