Up Wins Best Animated Feature at the 2010 Oscars 2010-03-07 18:00:51
Do You Agree With the Oscar Winner For Best Animated Film?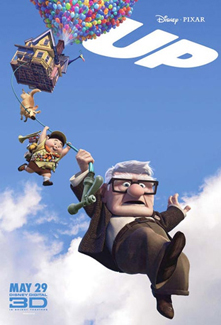 I'm very excited to announce that Up is the winner of the Oscar for best animated film! It beat out Coraline, Fantastic Mr. Fox, Princess and the Frog, and The Secret of Kells. This one was expected since it also got a best picture nom, but do you agree with this win?
Don't forget to vote on all of my Oscar polls!