Usher and Shakira on The Voice Review
The Voice: What Do You Think of Usher and Shakira?
The Voice returned to NBC this week, with a couple of new butts in those red rotating chairs. Usher and Shakira are currently replacing Cee Lo Green and Christina Aguilera, giving the musical competition an interesting new twist. Usher — who already has his own signature sitting position — tried to woo contestants to his team with slick lines (and the casual Justin Bieber mention). Shakira tried to represent the ladies as best she could, gushing about her passion for various contestants and even whipping out a Southern accent to land a country singer.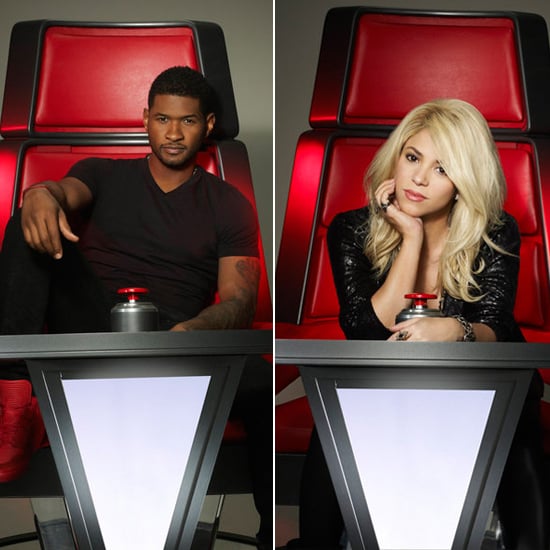 Even if you prefer the old coaches, it's still fun to get some new banter combinations in there: Adam Levine teased Shakira for not being American, and pretty much everyone had to acknowledge the fact that Usher might know more about the star-making business than anyone. We'll have to wait and see how they fare as coaches, but what do you think of Usher and Shakira so far?