VMA Performance Pictures 2011
From Beyoncé to Adele and Beyond, Which VMA Performances Were Your Favorites?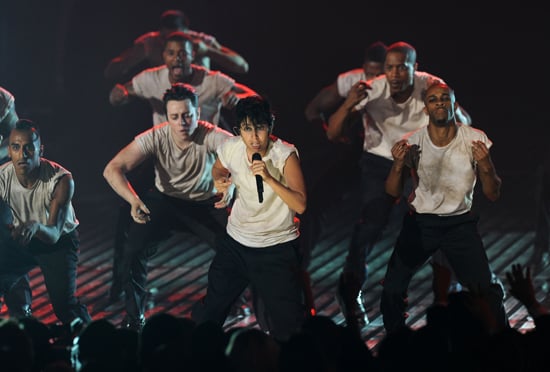 Gaga did drag to play her male alter ego Jo Calderone, and she performed her new single "Yoü + I" with a group of greaser-esque dancers. How did you like Mr. Gaga's testosterone-fueled revue?