Valentine's Day, Invictus, and The Messenger Out on DVD
What to Rent: New DVD Tuesday
Whether you're feeling like a light, fluffy kind of movie or something with more depth, this week's DVD releases run the gamut. In addition to these three, Extraordinary Measures featuring Harrison Ford and Keri Russell also comes out today.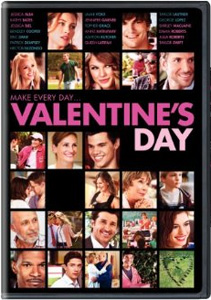 Valentine's Day
Featuring the likes of Julia Roberts, Ashton Kutcher, Anne Hathaway, and Jennifer Garner, this romantic comedy has plenty of star power for what it lacks in substance. The ensemble film follows multiple couples on the lovey-doviest day of the year, telling their individual stories. Unfortunately, by attempting to cover too much at once, the movie sort of glazes over each relationship, giving it more of a cute montage feel than anything with an actual meaty plot. That being said, it could be the perfect rental for a girly night in. Special features include several deleted scenes.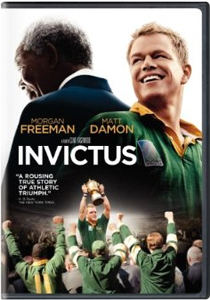 Invictus
This biopic of Nelson Mandela (portrayed by the excellent Morgan Freeman) follows the iconic leader after his release from prison. Stuck with the difficult task of restoring a post-apartheid country, Mandela tries to bring the divided community together using a struggling rugby team and its captain (Matt Damon). Helmed by Clint Eastwood, Invictus isn't the director's best work — and it's a little too long — but it is the kind of well-acted, inspirational film that has you rooting for its characters. Special features on the Blu-Ray version include a featurette where Freeman meets Mandela for his role and a documentary spanning Eastwood's career.
One more release to check out when you
.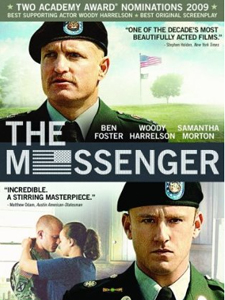 The Messenger
Ben Foster plays Will, a young staff sergeant recruited for one of the most difficult duties in the service — notifying the families of soldiers who die in combat. He's placed under the watch of a hardened captain (Woody Harrelson) who prefers to keep the emotional distance needed to finish the job. As they butt heads, Foster questions the Captain's tactics and finds himself growing close to one of the widows he encounters. Watch it for Harrelson's Oscar-nominated performance, but only if you're in the mood to take on something heavy. Special features include a featurette of interviews with the various cast and crew members.