The Vampire Diaries Will Kill Off a Character 2010-10-13 11:45:01
Who Do You Think Will Be Killed Off The Vampire Diaries?
Prepare yourselves, Vampire Diaries fang-atics: there's an impending death on the horizon that will boot one of the characters — and the actor who plays him/her — for good. So now it's time to speculate on who it's going to be.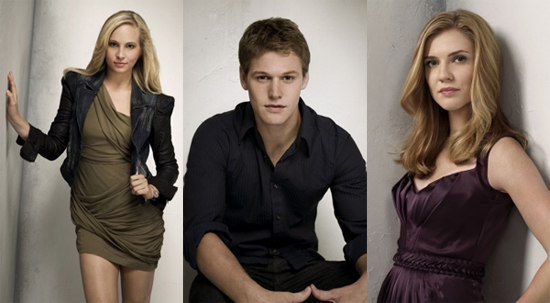 I'm hoping it's not Caroline since her vampire transformation is just getting juicy. Matt, however, seems a likely candidate, since his storyline has hit a dead end. Another possibility: Bonnie. Actress Katerina Graham has been working on her music career, so maybe she's leaving of her own accord. If the show has proven anything, it's that it tends to be fairly unpredictable about who to ax, but I think we can rest assured that it's not going to be Damon, Elena, or Stefan. Of the remaining characters, who is most likely to go?