Vampire Diaries Pictures From Season Two
TV Tonight: The Vampire Diaries Teams Up With Nikita
The Vampire Diaries premiere is almost here! I spent the Summer reeling from the jaw-dropping season finale so today feels a bit like a holiday. There are so many questions on my mind: Is Caroline dead? Will Katherine come between the Salvatore brothers once again? Will the werewolves finally infiltrate Mystical Falls? (Katerina Graham AKA Bonnie seems to think so).
Here's what I do know: when the show returns tonight, we'll meet new characters, learn more about Katherine, and find out what all the brooding is about in these new photos. If that's not enough, here are 5 more reasons to be excited.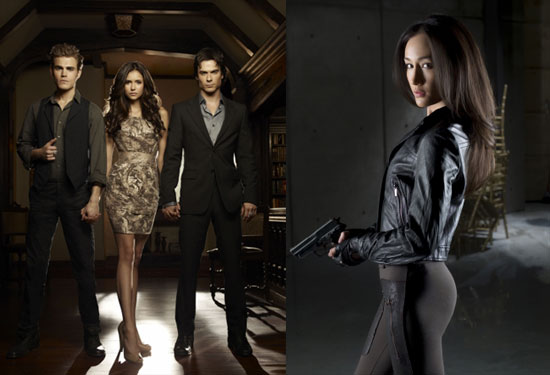 After an old favorite comes one of The CW's spankin' new Fall shows: Nikita. It's a different kind of series for the network, with Maggie Q and Shane West squaring off against each other as professional assassins. I thought the pilot was solid, and I'm particularly excited to see a new kickass female character on prime time. But will the demographic embrace a change in the usual lineup of guilty pleasures?
We're still in the beginning stages of Fall TV, but who's happy to have a Thursday night lineup back? Let's celebrate with even more new photos from this season of The Vampire Diaries!
More photos when you
.
Photos courtesy of The CW