Veronica Mars Movie Info
The Veronica Mars Movie: 3 Reasons I'm Excited
News broke this week of a Kickstarter campaign to make the long-discussed Veronica Mars movie happen, and faster than you can say "I'm on the case, Detective Mars," the project met its goal. In fact, creator Rob Thomas and star Kristen Bell, who led the charge, surpassed their goal of $2 million in the first day alone. The Veronica Mars Kickstarter fund currently stands at over $2.6 million, more than enough to bring our heroine back to save the streets of Neptune for a full-length film. Clearly I'm not the only one who's jazzed about Veronica's return, given the staggering amount of people who donated and broke Kickstarter records. Read on to find out why I'm so excited.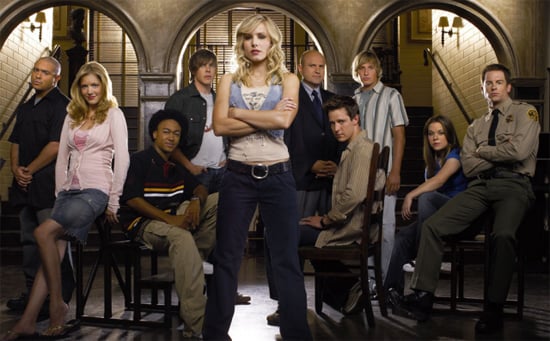 This means the return of Logan. Long before Ian Somerhalder set the small screen on fire with his smolders, Jason Dohring was steaming up TV with his longing looks. His chemistry with Veronica was palpable; I can still remember their first kiss outside that skeezy motel. I know that doesn't sound romantic, but the fact is undeniable: the persistent sleuth and the protective pretty boy belong together, and I demand to see their happy ending.
Veronica is one of primetime's best female characters. Intelligent, driven, and honest to the core, Bell's young detective is an amazing role model. She's got the investigation skills of Nancy Drew, the quick mouth of Lorelai Gilmore, and the heart of, well, someone very bighearted. The girl just loves justice. The world needs more of Veronica Mars, and I'm excited for a whole new audience to discover her on the big screen.
The potentially amazing guest stars. I hope at this point everyone realizes that Deputy Leo is none other than New Girl's Max Greenfield, but remember that time Jonathan Taylor Thomas was on? How about Oscar nominee Jessica Chastain? And how could you forget the girl who started it all, Veronica's best friend who is murdered in the first episode, Amanda Seyfried? So many guest stars (Leighton Meester! Dianna Agron! Paul Rudd!) made appearances on the show, and I've got my fingers crossed they may return to pledge support.
Are you as excited as I am?