A Very Harold and Kumar Christmas Pictures
First Look at A Very Harold & Kumar Christmas: Into It or Over It?
Ready or not, your holiday season is going to include a big helping of Harold & Kumar — in 3D, no less. John Cho and Kal Penn are returning for their third film together (the first being the cult hit Harold & Kumar Go to White Castle), and this time they're trying to save Christmas. I was ready to write off A Very Harold and Kumar Christmas when Escape From Guantanamo Bay left me feeling listless, but that was until I saw the first photo from the new film. I don't know why, but the kid in me couldn't help feeling giddy about seeing Penn and Cho all dressed up as toy soldiers (with help from series staple Neil Patrick Harris).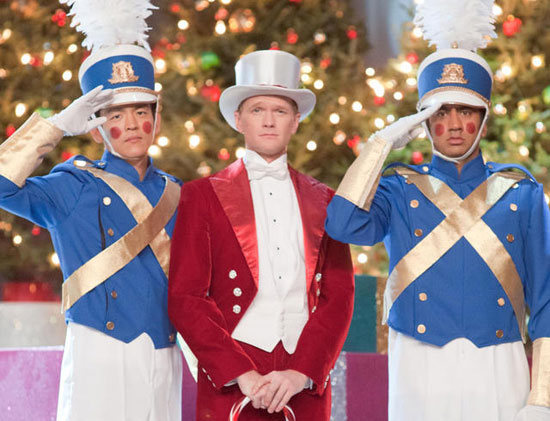 Though there's never been anything wholesome about these two, I'm thinking a Christmas movie has to have a little more heart than a layover in Gitmo. The premise sounds like it's in the spirit of Christmas Vacation (translation: Santa Claus is coming to town and everything keeps going wrong), so I might just have to give it a chance. What's your take on the new film?