Video of California Dreams Reunion Performance on Late Night With Jimmy Fallon
Buzz-Worthy Video: The Reunion of California Dreams!
I may be a little too giddy about this, but at least Jimmy Fallon shares in my excitement. Last night on his show, he brought back the cast of TNBC sitcom California Dreams to perform their theme song once more (all together now: "Surf dudes with attitudes . . ."). Hey, if you can't get Saved by the Bell to agree to a reunion, you might as well get the next best thing, right?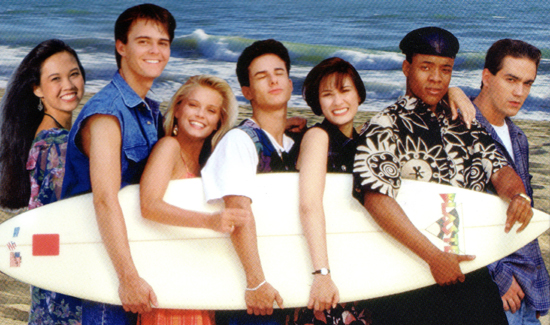 The old gang from Sharkey's actually sings here — Matt totally sounds the same! A ton of memories came rushing back to me watching this (I'm half inclined to head to YouTube now to relive old episodes). Remember how cute Sam and Tony were together? Or the band's always scheming manager Sly? You must check it out (and sing along) when you
.