Video Game Yoostar 2 Is Like Movie Karaoke
Buzz In: What Movies Do You Know Best?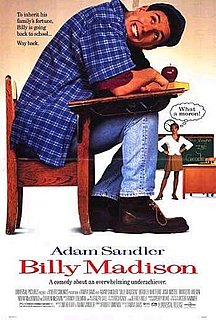 I recently had a Billy Madison quote-off with a co-worker — you know, where you quote one line from a movie, the other person responds with an additional quote, and so on and so on. So when I heard about a new video game billed as movie karaoke being revealed at E3, I was understandably psyched. Out later this year, Yoostar 2 lets players re-create famous film scenes.
So for pop culture nerds like myself, it means that I can quote my favorite flicks to my heart's content in a competitive video game format. Titles like Terminator and The Princess Bride are already available, and I can't wait to see if Billy Madison or my other most quoted movies are available for Yoostar 2. I'm really looking forward to showing off my vast knowledge of the movies I've memorized over the years, but I'd like to hear from you — which films do you know best?