Video of HBO Series Funny or Die Presents From Will Ferrell, Premiering Friday, February 19 at 12 a.m.
Sneak Peek: HBO's Funny or Die Presents
Chances are you've stumbled across Will Ferrell, Chris Henchy, and Adam McKay's viral video mecca Funny or Die while bumbling around on the Internet at work (it's okay, I won't tell). Now, they're invading your TV too, as they bring a slew of comedic sketches to HBO. Apparently, they just give their many celeb friends a camera and let them run wild. The result: totally random, raucous silliness.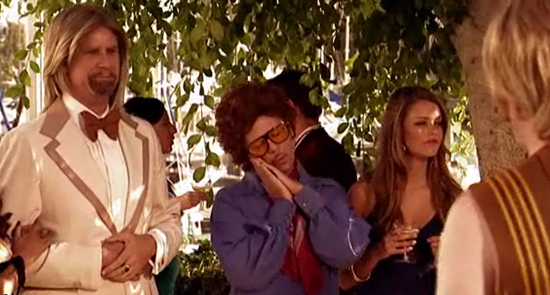 The show is appropriately titled Funny or Die Presents, and it's premiering at midnight this Friday. To celebrate, the website just released a series of clips filled with a ton of recognizable faces. You have Don Cheadle and Ferrell reenacting a "Drunk History" bit as Douglass and Lincoln, David Spade in a wig alongside SNL alum Tim Meadows, and Malin Akerman and a wounded Ed Helms in the middle of a bank robbery.
While not uproariously funny from these quick snippets alone, it does have me curious to see each skit in full — and to watch for who else might pop up in the series (Zooey Deschanel and John C. Reilly are also among the attached names). Plus, I'm sold just from the fact that Zach Galifianakis is wearing pigtails and a velour sweatsuit.
Check out the video when you
.