Video of Jay-Z and Beyonce Singing "Young Forever" at Coachella 2010
Beyonce and Jay-Z Sing Together at Coachella — Video!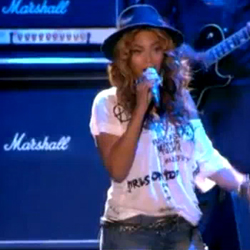 I already shared highlights from Friday's shows at Coachella, so by now, you've probably heard the biggie that blew my mind: Beyonce made a surprise appearance and joined Jay-Z on stage! The power couple came together for the hit "Young Forever," and they couldn't have looked cuter (of course, they sounded good, too). It's all anyone is talking about this morning, so check out the video when you
.