Video for Katy Perry's "California Gurls"
Katy Perry's "California Gurls" Video: Babes in Candyland
Well I guess now we know what that blue hair at the MTV Movie Awards was all about. Katy Perry debuted her video for the already ubiquitous "California Gurls" this morning, and it's arguably more colorful and candycoated than Willy Wonka's factory. Perry steps into her own personal Candyland, which features cotton candy clouds and gummi bears that aren't afraid to flip you off. Oh, and for some inexplicable reason, she's also naked when she's not wearing a cupcake bra. (Consider it the antithesis of Lady Gaga's machine gun underwear.)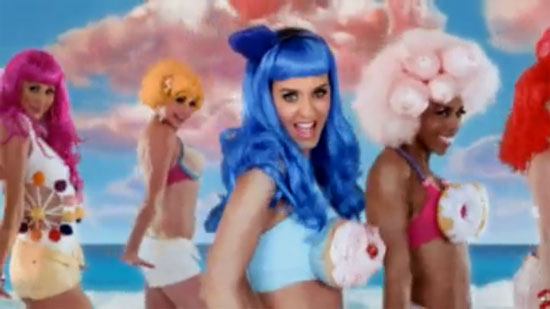 Beware of cavities when you watch it after the jump.