Video Michael C. Hall Singing Santa Claus Is Comin' to Town
BuzzWorthy Video: Dexter's Favorite Christmas Carol Revealed!
Serial killers aren't exactly the first people that come to mind when I think about the holiday season, but apparently even Dexter has some Christmas spirit. When Michael C. Hall stopped by Late Night With Jimmy Fallon last night, the actor revealed what he believes to be Dexter's favorite Christmas carol. Then, as a very special treat, Hall belted it out for the audience — while adding a special touch. Watch the video all the way to the end to get the big laughs.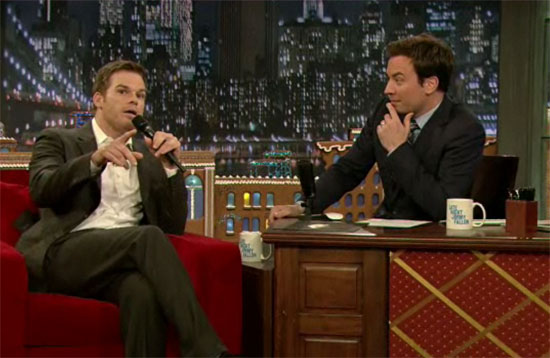 To watch the video, just read more.