Video Movie Preview of Predators, Starring Topher Grace, Adrien Brody, Laurence Fishburne 2010-03-19 10:30:17
Movie Preview: Topher Grace and Adrien Brody in Predators
Where's the beef? The original Predator had Arnold Schwarzenegger for its muscled man power, but in the latest reboot, we have . . . Topher Grace?! To its credit, this new incarnation of Predators is directed by Robert Rodriguez of Sin City fame, and as such, it seems to pack a wallop of jumpy, edge-of-your-seat moments.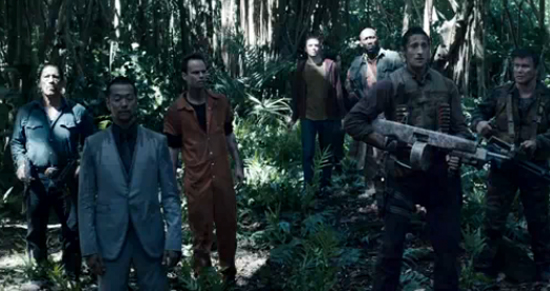 Grace, Adrien Brody, and Laurence Fishburne star in the story of a group of rough-and-tough humans who are hunted by an alien race. This time, however, they're in foreign territory — an entire other planet — rather than on their own Earth home turf.
The film comes out on July 7. Watch the preview, and tell me it doesn't bear a striking resemblance to the Oceanic 6 (perhaps the predator is actually the smoke monster?), when you read more.